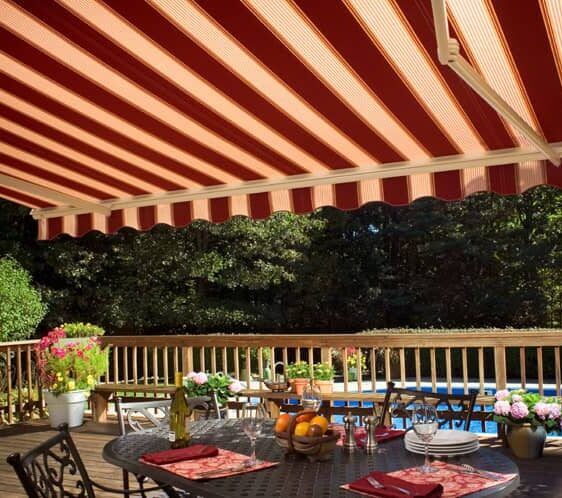 SunSetter Awnings bring a lot of value to your home! Installation of this product can provide shade, heat control, and rain control to your outside entertaining area! They come in both manual and motorized options!
They can also be used for commercial businesses to provide your storefront shelter from the weather!
Contact us today to schedule your consultation and receive a free estimate!
Additional information and photos can be found at https://www.sunsetter.com/